Chile
ESCUDO ROJO
The worthy heir of Baron Philippe de Rothschild in Chile.
Escudo Rojo is the fruit of the encounter between Chilean terroirs and the know-how of Baron Philippe de Rothschild.
Since its creation in 1999, it has been the worthy heir of Baron Philippe de Rothschild in Chile, its name being the perfect illustration: Escudo Rojo is the Spanish translation of the German "Rote Schild" which means red coat of arms. By naming this wine after her, Baroness Philippine de Rothschild signs the Rothschild family's anchorage in Chile.
Learn more about Escudo Rojo: www.escudo-rojo.com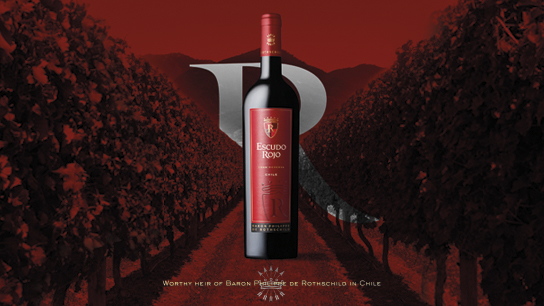 ---
MAPU & MAPU RESERVA & MAPU GRAN RESERVA
The Chilean legend of the Maule Valley.
The Mapu range offers resolutely Chilean wines that come alive in the legendary Maule Valley. The know-how of Baron Philippe de Rothschild's teams reveals the typicity of these ancestral terroirs. From then on, the wines invite travel, conviviality and sharing.
Mapu literally means "land" in the original language of the Mapuche people.
Thus, each wine speaks the language of this legendary land, embodied by the generosity of the fruit, the exuberance of the aromas and the richness of the textures.
Learn more about Escudo Rojo: www.mapu-wines.com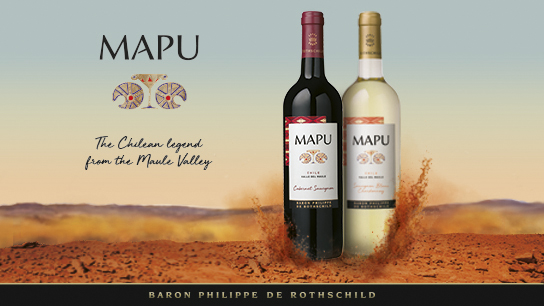 ---
MAS ANDES
The flavor of the Chilean terroir.
The Andes Mountains are the longest mountain range in the world, this imposing natural protection makes the Chilean terroir a true wine paradise. In the Central Valley, Baron Philippe de Rothschild Chile's teams have pushed the limits of nature to plant an exceptional vineyard and make a wine ("Single Estate").
Mas Andes, which can be translated as "beyond the Andes" presents its collection, which concentrates in itself, all the qualities of this fabulous terroir and the ideal climatic conditions for the aromatic expression of each grape. The three levels of the collection (Mas Andes, Mas Andes Reserva and Mas Andes Gran Reserva) allow you to gradually taste the intense flavors of the Chilean terroir.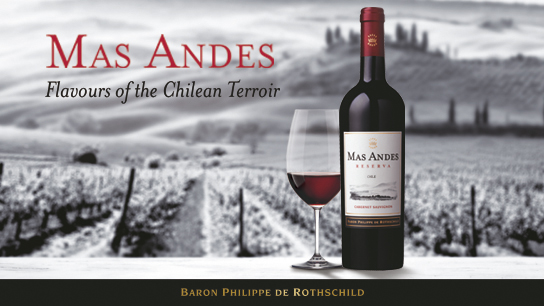 ---
ANDERRA
Reveal the colors of Chile.
Produced in Chile by Baron Philippe de Rothschild Chile, Anderra is a new range of 100% Chilean varietal wines, grown in the foothills of the Andes, where the greatest vintages of the South American continent come from. It is available in three wines: Sauvignon Blanc, Carmenère and Cabernet Sauvignon. Its name, Anderra, an elegant marriage of "Andes" and "Tierra", is a true symbol and invites to travel.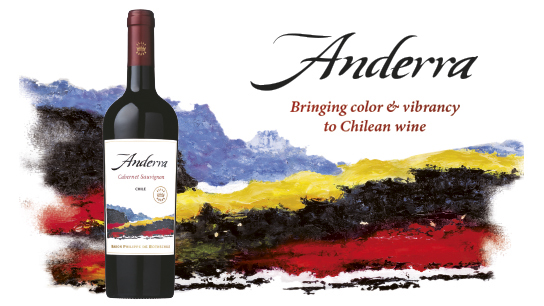 ---
BARON PHILIPPE DE ROTHSCHILD MAIPO CHILE
Situated in the heart of the Maipo Valley, the Baron Philippe de Rothschild Maipo Chile bodega is a cutting-edge facility which combines the latest technology with the great Bordeaux winemaking tradition in the service of incomparable quality.
The wines are made, matured and bottled under the supervision of the winery staff and under the control of the in-house laboratory. Together, they draw up a strict parcel monitoring protocol and determine the optimum harvest date for each parcel.