Launch of ICE Rosé signé Mouton Cadet
On its private terrace at the Cannes Film Festival, the family-company Baron Philippe de Rothschild unveiled its latest arrival, presented by Mouton Cadet: ICE ROSÉ SIGNÉ MOUTON CADET.
In a setting inspired by Hollywood party-going, to the sounds of Inès Mélia, opinion-shapers and privileged guests were invited to discover another facet of the brand with ICE ROSÉ SIGNÉ MOUTON CADET, a very fresh wine whose taste is revealed at low temperature, with its own unexpected serving ritual.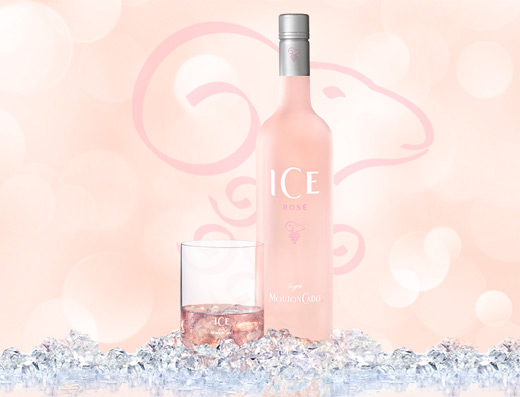 From the finest vantage point of the Cannes Film Festival, in a new-look Mouton Cadet Wine Bar, Baron Philippe de Rothschild presented a new addition to its range, breaking with traditional wine codes.
A one-of-a-kind, very fresh wine (to be served at around 5° C)
A unique blend created to reveal its taste at cold temperatures
A new way of drinking (chilled, on ice)
A gradual transition from fresh red fruit notes to smooth flavours.
Baron Philippe de Rothschild once again shows the pioneering spirit that has been a constant feature of its history. The producer of the world-famous MOUTON CADET brand, has continued to innovate by extending its concept to ICE ROSÉ SIGNÉ MOUTON CADET.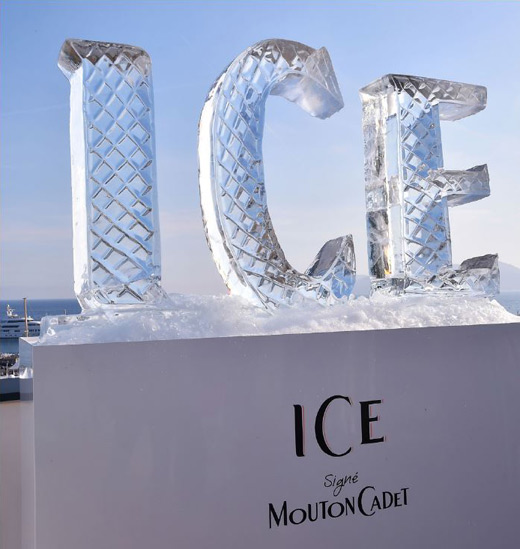 More about Baron Philippe de Rothschild and its flagship Mouton Cadet brand
A new era is beginning for Mouton Cadet, nearly 90 years after its birth in 1930 in Bordeaux. Philippe Sereys de Rothschild, his sister Camille Sereys de Rothschild and his brother Julien de Beaumarchais de Rothschild are motivated by the same ambition: to continue the work of their grandfather, Baron Philippe de Rothschild (1902 1988), and their mother, Baroness Philippine de Rothschild (1933 2014), and to support Mouton Cadet in its quest for excellence worldwide.
Another page has opened, with new stories to be written by Baron Philippe de Rothschild and its people, who have unveiled the surprising and innovative ICE ROSÉ SIGNÉ MOUTON CADET at the Cannes Film Festival.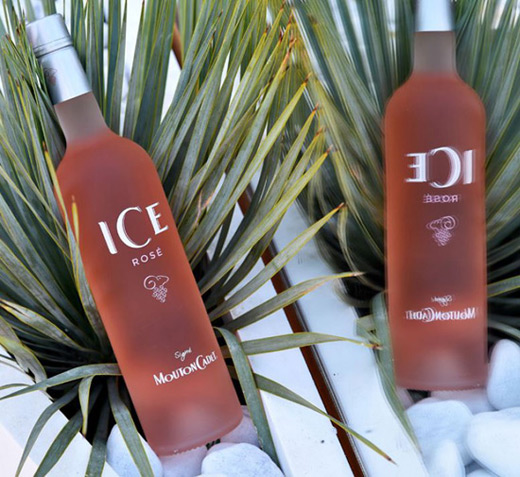 Present at the greatest celebrations of this highlight of the global cinema calendar, whether at the opening and closing dinners or at other famous events, each year Mouton Cadet takes up its quarters on the terrace of the Palais des Festivals. It is a highly symbolic position from which it welcomes accredited members for a working session or a moment of relaxation, far away from the hubbub of Cannes. Open throughout the Festival, the Mouton Cadet Wine Bar welcomes its guests in a setting where Art Deco influences recalling the heritage of the French Riviera mingle with the glamorous style of America's west coast. Its new look, designed by the artist-decorator Mathias Kiss, has won over a number of celebrities who have chosen it as the venue for events such as the Global Gift Foundation charity dinner hosted by Eva Longoria, as well as "press junkets" for films shown at the Festival.